Mediterranean Diet Best again for 2019!
check out this article
https://www.cnn.com/2019/01/02/health/mediterranean-best-diet-2019/index.html
____________________________________________
60 MINUTES - "Agromafia" January 3, 2016.
Giuliana Direct Olive Oil is thrilled that 60 Minutes has tackled this unfortunately long standing issue of adulterated olive oil in our business. We launched Giuliana Direct Olive Oil five years ago with the mission to connect people with 100% guaranteed, authentic extra virgin olive oil. We personally know each and every farm we work with and ,over the years, have visited their orchards and mills several times. All of our producers grow their own olives, make their own oil and most importantly, bottle them at their farms, guaranteeing authenticity. Then we direct-import them in temperature controlled containers, and do not use brokers or bulk oil suppliers. Our producers have a devout local following in their regions and excellent reputations for making real olive oils, in some cases, for over five generations! We are transparent, posting the harvest date, polyphenol count, and "best if used by date" on all of our products. Freshness and authenticity are of utmost importance to us. Please look for the arrival of the fresh 2015 harvest next week- our producers are thrilled with the results this year. 2015's have wonderful concentration, clear flavors, and intense colors! *All natural, 100% authentic, estate-grown and bottled olive oils from the world's greatest producers available at goliveoil.com.
Click on link below for the 60 MINUTES video
____________________________________________
Oleoestepa Egregio wins BIOFACH best Organic EVOO in the World
February 16, 2015
3:34 AM
Click on link below for the article
____________________________________________
Press Releases
Giuliana Direct Olive Oil Launches Goliveoil.com, Enabling Consumers to Buy Fresh, Award-Winning Extra Virgin Olive Oil at Incredible Prices
De Carlo Torre di Mossa 2012 Named 'Best Olive Oil in the World' by Flos Olei 2013—Now at goliveoil.com
Denver, Colorado—February 26, 2013—Colorado-based importer, Giuliana Direct Olive Oil, proudly announces the launch of its new e-commerce website, goliveoil.com, and the immediate online availability of this year's just-named Best Extra Virgin Olive Oil in the World —De Carlo Tenuta Torre di Mossa 2012.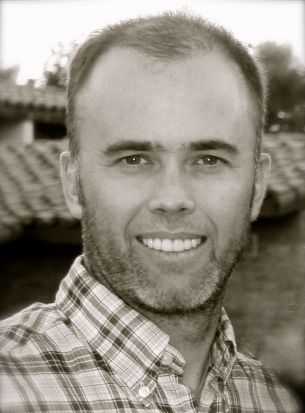 Giuliana Direct Olive Oil and goliveoil.com were created to give people direct access to the freshest, most exceptional real extra virgin olive oils of the Mediterranean at the lowest prices possible," said company founder and importer, Steve Lewis. "I am delighted that three of our EVOO 2012 collection received top honors from Flos Olei 2013."
The intensely fruity De Carlo Tenuta Torre di Mossa 2012 was declared Best EVOO in the World on December 15, 2012, by premier olive oil guide, Flos Olei 2013. Italian Flos Olei author, Marco Oreggia, presented this year's 'Best 20' during Extra Virgin Day held at the Westin Excelsior Rome, Italy.
Now in its fourth edition, Flos Olei reviews olive oil farms and extra virgin olive oils from 45 countries on 5 continents.
Also in the Flos Olei 2013 'Best 20' and offered by goliveoil.com are: Frantoio Franci Olivastra Seggianese, awarded Best Extraction System; and OlioCRU, awarded Emerging Farm.
In a tight, harvest-to-table schedule designed to give customers cherished 'first tastes' and super-fresh, 100% real extra virgin olive oil, olives were harvested late November 2012, pressed and bottled in December, and shipped via ocean freighter in January. Oils are now available for purchase at goliveoil.com.
Fine extra virgin olive oil is best when consumed as fresh as possible. Our goal with goliveoil.com is to enable olive oil lovers all over the U.S. to pour real EVOO with abandon—just as they do in Tuscany," said Lewis.
Lewis finalized the oil selections for Giuliana's EVOO 2012 collection on a visit during the November 2012 harvest to olive oil farms and producers in Italy and France.
The demand and enthusiasm we're experiencing is exciting—people of all types, professional chefs, and foodies love the opportunity to buy high quality, small-batch oils at their freshest. Much like the wine renaissance that occurred over the last 15 years, an olive oil renaissance is in the making. People are discovering the many uses and flavor variations of EVOO. Smaller producers—true artisans—are being discovered and enjoyed by greater numbers of people," Lewis said.
Photos (from top)
Steve Lewis, Owner Giuliana Direct Olive Oil